First off, by now you've probably found that I'm a fan of Personal Finance and Financial Freedom, so it should come to no surprise that I decided to come up with a list of Personal Finance Bloggers that you should be aware of.  I've also got to be clear that coming up with this list wasn't easy as they are literally hundreds or even thousands of PF bloggers out there.
The formula and process of selecting these bloggers was not an easy one at all, in fact, it was based on my own custom criteria of picking these bloggers and each one of these can help make a profound difference in your own lives. I want to see this list have a good effect on readers of the blog, so please comment if you would have liked to have seen anyone else on the list.
The list of bloggers below aren't your normal run of the mill personal finance bloggers, they are what I consider the real deal.  Respected and entertaining, these authors have really made their mark on the online space.   Without further adieu, let's get on with the list of top 25 Personal Finance bloggers to keep an eye out for.  Enjoy the list. 
#1 PF Blogger. Will Chen of WiseBread.com
Blog:

http://wisebread.com

  
Reason They're Worth Following –

 

Founded by financial superstar, William Chen, WiseBread made the list as it's one of the most famous personal finance blogs on the net.  Written by a community of like minded bloggers, it shares a wealth of money saving and wealth building tips that helps their readers make the best decisions in their financial decisions.
#2 PF Blogger. Pat Flynn
Blog:

http://smartpassiveincome.com

   
Reason They're Worth Following  –  Pat Flynn made the list due to showing how to increase your passive income strategies and is a very successful blogger in his own right.  With his own podcast, detailed and pillar blog posts and a transparency of how he makes a killing with passive income. Pat is a go to resource for helping others increase their financial net worth.
#3 PF Blogger. Adam Baker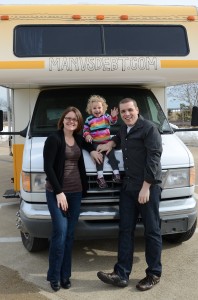 Blog:

http://manvsdebt.com

  
Reason They're Worth Following –

 

An epic blogger and persuasive one at that.  Baker blogs on getting out of debt with many rich lessons for readers.  He's recently been featured at the blogworld expo and even had a very informative video on TED talks chapter in Asheville.  Baker has been helping many devoted readers out of debt with his latest You vs. Debt course
#4 PF Blogger. J.D. Roth
Blog:

http://www.getrichslowly.org

 
Reason They're Worth Following –  J.D. Roth is one of the most respected authors in the personal finance genre.  His site getrichslowly.com attract thousands of readers clamoring to take home real nuggets of gems on how to really make it to rich status by running the race to financial freedom and setting focus on those goals.
#5 PF Blogger. Andrew Schrage & Gyutae Park
Blog:

http://www.moneycrashers.com

  
Reason They're Worth Following –  Listening to the financial wisdom given by two financial freedom advocates.  Andrew Schrage and Gyutae Park do not disappoint.  Mentioned on such high profile shows such as NBC and MSNBC and other news outlets, these guys really know what they're talking about and give no nonsense advice about keeping more green in your wallet.
#6 PF Blogger. Ginger of GirlsJustWannaHaveFunds.com
Blog:

http://girlsjustwannahavefunds.com

  
Reason They're Worth Following

–

 A very sprightly and light hearted blog more geared towards female readers but men could take away a lot of golden nuggetts set aside in this resource.
#7 PF Blogger. Sam Dogen
Blog:

http://financialsamurai.com

  
Reason They're Worth Following –  Known as the author of the popular yazekie network for personal finance bloggers, Sam certainly is known as the financial samuarai.  He lives the walk and cuts through the clutter of debt while keeping loyal readers entertained.
#8 PF Blogger. Jeremy Vohwinkle
Blog:

http://genxfinance.com

  
Reason They're Worth Following –  Jeremy is a well established player in the financial industry that helps all types of readers with their financial and retirement planning.   Well worth the read for his various financial categories – you can find most of what you need.
#9 PF Blogger. Paula Pant
Blog:

http://afford-anything.com

 
Reason They're Worth Following –

 

Paul Pant was once a successful journalist and just one day quit and sold all her worldly possessions to fund an adventure around the world.  Her writing is entertaining as it is informative in helping readers make the right choices through frugal yet disciplined living.
#10 PF Blogger. Ramit Sethi
Blog:

http://iwillteachyoutoberich.com

 
Reason They're Worth Following –

 

A New York best selling author, Ramit is a great author that spews out loads of information in increasing your net worth and using leverage to get you there.  A very captivating speaker and writer, he commands your attention from the time you enter his site and start reading his collage of good financial advice.
#11 PF Blogger. Trent Hamm
Blog:http://thesimpledollar.com 
Reason They're Worth Following –  From diverse posts such as making your own caramel apple jams to automating your savings, Trent has a lot of entertaining posts and you can't help but listen.  A simple blog that really helps you to define how to live frugally so that you can in turn build wealth on your own terms.
#12 PF Blogger. Todd Tressider
Blog:

http://financialmentor.com

  
Reason They're Worth Following –

 

A financial coach in his own right, Tressider has loads of info. for a reader to digest along with a lot of useful and free financial calculators on his site.  Along with good, solid financial articles, you can even sign up for some real coaching from the man himself.
#13 PF Blogger. Jon The Saver
Blog:

http:// freemoneywisdom.com

  
Reason They're Worth Following –

 

A fairly young, but experienced personal finance blogger well beyond his years.  Jon belts out money wisdom and then some.  His seven series email subscription on becoming a millionaire is worth it in itself.  Give Free Money Wisdom a read and grab some sound advice.
#14 PF Blogger. James Clear
Blog:

http://www.passivepanda.com

 
Reason They're Worth Following –  Advocating his three pillars of making money – freelancing, employment and becoming an entrepreneur – James is the go to guy on making saavy financial decisions and integrating them into your life.  Read his $30,000 in 30 days post to get insight into what makes passive panda so popular.
#15 PF Blogger. Andrew Hallam
Blog:
http://andrewhallam.com  
  
Reason They're Worth Following –

 

Boasting such accolades as the 3M investment club and Millionaire teacher, Bob is a credible author that pumps a reader up and makes them perk up and at attention for all the great tidbits of wisdom found throughout his site.
#16 PF Blogger. Bob Lotich
Blog:

http://christianpf.com

  
Reason They're Worth Following –

 

Solid and time steady finance articles written with a biblical perspective of why it pays to be good stewards of money.  Bob doesn't disappoint with timeless, yet thoughtful personal finance blog posts and the importance of giving back.  All the while helping readers to absorb and practice what he preaches.
#17 PF Blogger. David Ning
Blog:

http://moneyning.com/

  
Reason They're Worth Following –

 

A former IT Manager, Ning now focuses his efforts on helping others achieve the financial independence they deserve.   A power packed powerhouse of fundamental and advanced finance articles, I can see why David enjoys readership of over 500,000 per month.
#18 PF Blogger. Gail Vaz-Oxlade
Blog:http://gailvazoxlade.com/blog/   
Reason They're Worth Following –  With a few good tv shows like 'Till Debt do us Part' and 'Princess', Gail dishes out a whole lot of must listen to ways of sticking to budgets, saving and all around working to increase your financial position.  A multi-book author, this lady knows what she's talking about.
#19 PF Blogger. Kevin McKee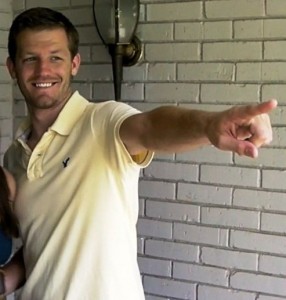 Blog:

http://thousandaire.com


Reason They're Worth Following –

 

A hilarious, yet well done blog about one man's take on getting out and staying out of debt.  Just view his video such as 'Budgets Gets the Girl' and you'll get the picture. 
#20 PF Blogger. Brad Chafee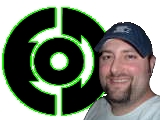 Blog:

http://enemyofdebt.com

  
Reason They're Worth Following –

 

Zeroing on bad debt, Brad helps take readers on a ride to finally get rid of the debt for good and teaches how to stay out of debt through your own personal finance responsibility.  An inspiring blog, all you have to do is read the about section of the blog to get fired up on the why to boost finances.

 
#21 PF Blogger. Joe @ RetirebyForty.org
Blog:

http://retirebyforty.org

  
Reason They're Worth Following –

 

Joe's a good guy that blogs on the importance of retiring young.  An inspiring blog, yet packed full of down to earth retirement advice through financial prowess.
#22 PF Blogger. Lynnae McCoy
Blog:

http://beingfrugal.net


Reason They're Worth Following –  A blog where it's name says it all.  Everything in this blog is minimalistic and chimes in on why frugal living frees up life enjoyment in other areas of life.  Where would you be if you didn't have to worry about money?

 
#23 PF Blogger. Ninja of PunchDebtInTheFace.com
Blog:

http://punchdebtintheface.com

  
Reason They're Worth Following –  A very entertaining and hilarious blog yet filled with getting out of debt advice. You'll laugh until 'ninja' kicks you in the gut with some real life truths about how you got into debt in the first place.  4.6 out of 5 stars

 
#24 PF Blogger. Jackie Beck
Blog:

http://moneycrush.com

  
Reason They're Worth Following –  Jackie Beck loves her financial advice journey and you can tell she loves to write on all things finance.  A good blog that gives some extra kick in the pants when you need it.  Debt free with everything except for the house, Jackie is worth following
#25 PF Blogger. JT McGee
Blog:

http://moneymamba.com

  
Reason They're Worth Following –  JT is a numbers guy and you can tell it in a majority of his posts. In any case, his diverse and deep reaching articles are a rich resource and adds value to readers that frequent the blog.

 
Category: Personal Finance